Bar & Grill
Visit our full-service golf shop and grille
Full service golf shop operated by PGA Professional Mike O'Neil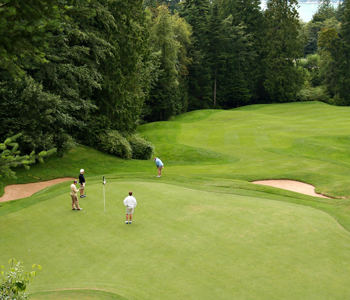 Find everything you need on the green with ease
Insure a successful and enjoyable round of golf with the right merchandise
Whether you need to furnish your game with clubs, balls and gloves or are in need of a custom club fitting, you can find it all in our golf shop. Our competitive prices ensure that high quality golfing equipment and apparel are always within your means. Stop in for a visit and pick up some new merch today!
Treat yourself to a delicious meal after the game in our grille
Fill up after a round with snacks, beverages, breakfast, lunch and dinner from the experienced chefs in our grille. Relax in our air conditioned clubhouse or dine outdoors on the deck overlooking the ninth hole. A beverage cart is available on the course during our peak periods.
Purchase a wide variety of merchandise in our shop
Custom club fitting, maintenance and repairs
Men's and women's apparel, golf shoes and accessories
Special equipment or merchandise orders
Chicopee Country Club gift certificates
Golf lessons from PGA professionals
Snacks and beverages – for golfers on the run!
Breakfast, lunch and dinner in our air conditioned clubhouse
Interested in attending a Chicopee Country Club event? Give us a call at your convenience for more information, or to get your season pass! Our staff looks forward to seeing you out on the green.
View Our Menus
Call (413) 598-8680 to book a tournament dinner.